---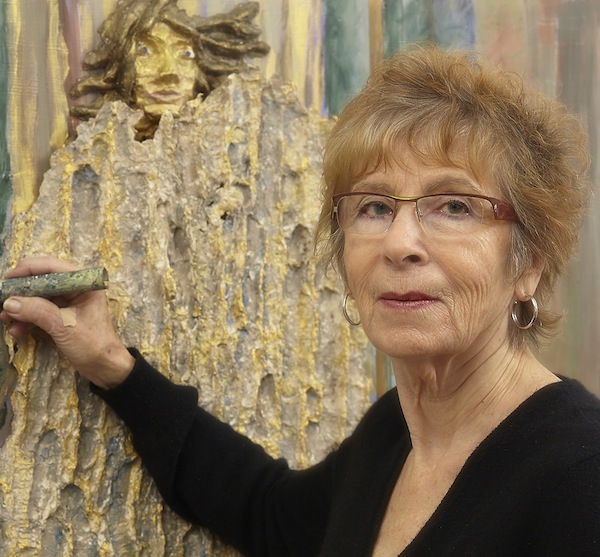 Forests are truly enchanted. Trees are inhabited with mysterious spirits that call out or watch us silently as we pass. In my newest work, I am absorbed with finding these spirits through the human aura of the trees.
Though this art is a change from my earlier work, the subject of trees and forests has fascinated me for many years as I traveled, sketched, and photographed, waiting for the time to explore my quest.
I have been working in Polaroid emulsion transfers through the years and have finally found the ideal surface for them. These box-like structures allow for continuation of the image to wind around the deep sides.
My new studio provides the impetus for original thought, exploration, and inspiration.